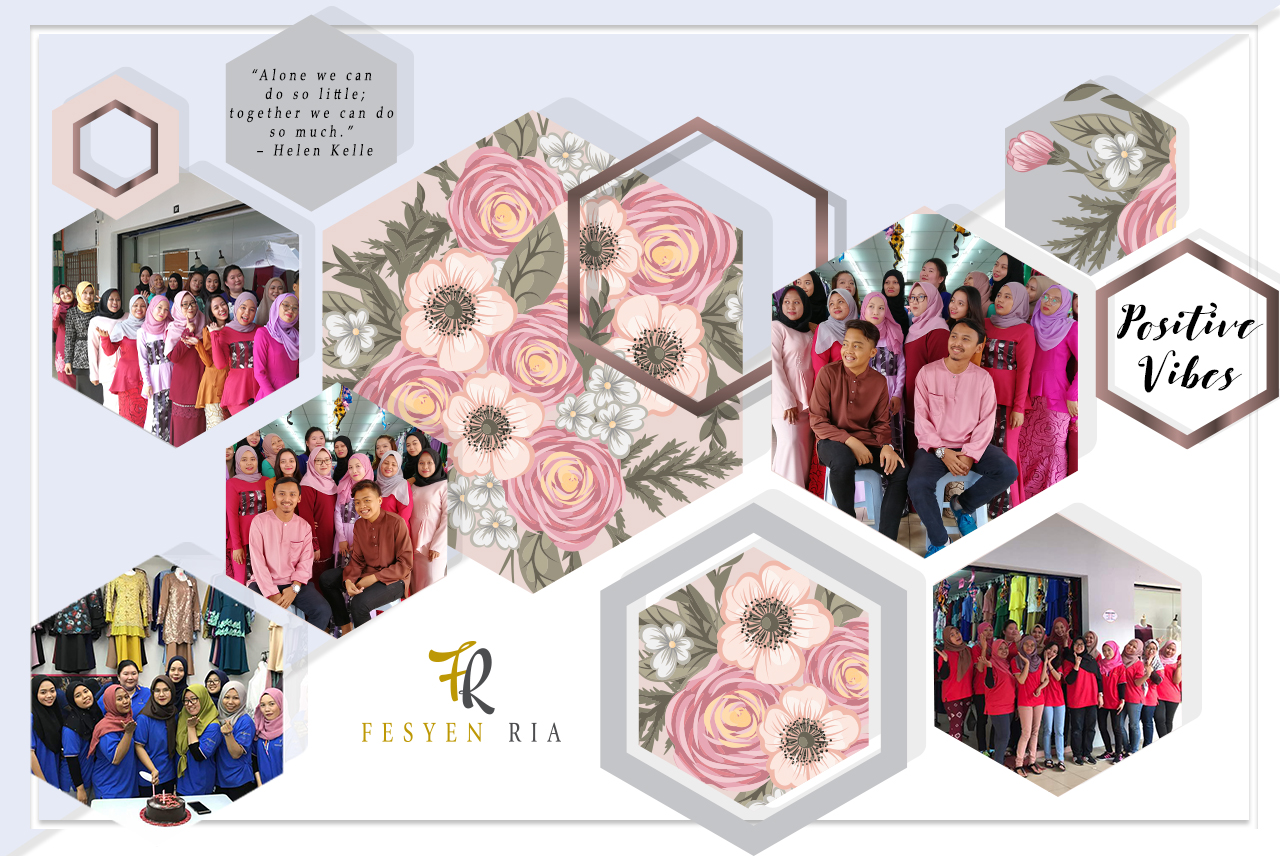 Fesyen Ria
Address: No.18, Jalan Raja Hassan, 41400 Klang, Selangor.
Tel: +6017-885 5351, +603-3359 7792
Fesyen Ria is an established fashion platform in Klang since 2010. We offer a wide range of Malay women fashion apparels including Muslimah Wears, Baju Kurung Modern, Jubah, Blouses, Skirt, Pants, Kebaya and all other trendy wears.
As we grew, in 2011 Fesyen Ria's collection was sold via social site too, widening our niche market and getting exposed to a bigger group of potential customers. We gained overwhelming respond for our product and services but in order to enhance our customers shopping experience with Fesyen Ria, we took it to the next level !
In October 2012, we expanded our business to e-commerce site allowing us to be one of the growing Malay Fashion Apparel Online. We now provide our customers a better shopping experience by offering an extensive collection of women apparels divided into categories accordingly. Our customers are always delighted to shop with us as we offer various ways to order, including SMS order, speedy deliveries within 1-3 working days, multiple payment methods and refund and return policy.
Fun and Easy Shopping
Our website has an organised layout that navigates you easily. Customers just have to browse through our product categories. Once the desired product is in the cart, they can select their preferred choice of payment method. For the customers whom have to much time to go the online shopping process, all they need make is a SMS order. This allows our customers to shop on the go. They can quickly choose their desired Fashion Products and send a SMS to place an order.
Customer Service
We have now extended our operating hours, making us available for enquiries from 9am to 7pm. In order to ease the communication and contact method, customers can contact us via a Phone Call or a Whatsapp Chat. This allows our customers can contact us via a phone call or a Whatsapp chat. this allows our customers to discuss or clarify their doubts on any of our products or even get a word of advise from our Fashionista!
Vision & Mission
In years to come, we are planning to expand our business with all other fashion products, widening the choices of products for our customers to adorn. Our goal is to become one of the Malaysia's leading and largest online store providing Malay Women Fashion Apparels in High Quality, Reasonable Price and Good Services. As we grow Fesyen Ria is planning to venture into global markets, taking Muslimah wears to a wider market at international level.